A man in Australia has had a lucky escape when an arrow intended for his head was blocked by his mobile phone.
Reports are saying the 43-year-old New South Wales resident cheated death when he came under attack outside his home.
The attacker, armed with a bow and arrow, confronted the victim and and in an attempt to photograph his attacker the victim raised his phone to his face.
The attacker then reportedly fired an arrow straight at the victim's head but it was stopped by the mobile phone.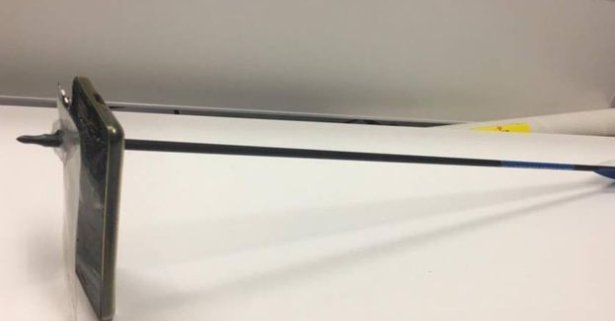 Police say the arrow became lodged in the man's phone and he escaped with just a small scratch on his face.
The attacker was arrested at the scene and will face court next month.
Good thing he was armed when he face his archery nemesis...